Building Dreams
For more than 50 years, Ideal has been a leader in the home-building industry. These days, we build homes of all sizes—from "dream first home" to "dream forever home"—and serve clients and realty companies across northern Indiana and northwest Ohio.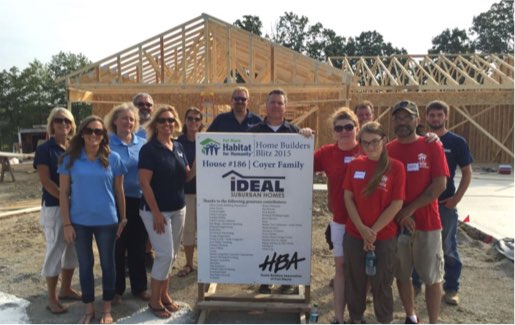 Frequently Asked Questions
Do you only build in your own subdivisions?
No, we will also build in other subdivisions or on your own lot. If you don't have a lot we will be glad to help you find one.
Do you only build homes with a slab foundation?
Ideal Suburban Homes not only builds homes with slab foundations, but we also build homes with crawl spaces, standard basements, or walkout basements or any combination to best suit your…
How long does it take to build a new home once we sign the purchase agreement?
Typically, it is approximately 120 days once the foundation is in. This time frame can be moved up with good weather conditions.
I want to buy a home but have no idea on how to go about getting a loan for it?
We would be glad to help you get started on the loan process. We will put you in contact with a lender that will best fit your situation.
Visit FAQ Page