Thresher Ridge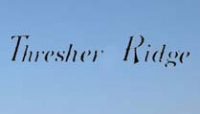 New Section Now Open!
Home prices range from the mid $90's on up. Lot sizes vary, however heavily wooded lots are available, as well as daylight and walkout basement lots. The Churubusco city park is adjacent to Thresher Ridge with a playground and walking trails easily within walking distance. The town's popular annual Turtle Days festival is also held at this park. The park has tennis courts, basketball courts, ball diamonds and shelters. Thresher Ridge is only a mile from Blue Lake and all of the water recreation that comes along with a large lake, such as skiing, boating, swimming and fishing. Eel River Golf Course is also a very nice wooded course only five miles from the addition.
Open House Hours:
New home now under construction! Call Brad today at 260-244-0009 to make this home your own!
Driving Directions:
North on US Highway 33 through Churubusco. Subdivision 1/2 mile north of town on west side of US Highway 33.
Downloads:
Want More Information?

Interested in learning more about this community?
Get in touch with Brad Minear

Interested in learning more about this community?
Get in touch with Nora Ferrell
Available Homes: